KEEP CALM
it's
BUSINESS AS USUAL
but following government guidelines
with regards to coronavirus.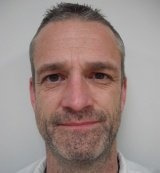 Paul Berry Gardens, was established in the spring of 2005,
and caters for all types of clients, Domestic & Commercial,
that want to improve & maintain their gardens, grounds & outdoor spaces.
Landlords & tenants welcome.
Call me on 07732 607 804, for an informal conversation.
If you're viewing this page on a mobile phone,

just touch the telephone icon, below photo of me.